Posted by Matthew E. on Jan 29th 2021
The Antique Automobile Club of America, founded in 1935, defines classic automobiles as vehicles that are more than 25 years old. It takes a certain type of crazy to want to keep a classic car in driving condition, the passion that it requires takes perseverance and intent. Modern cars are often faster, better handling, sometimes more comfortable, more economical, and mostly cheaper to purchase, too. So why do we still love these classics? The designs are analog and elegant, the drive is engaging, and most of all they tell a story.
There is a delicate and sometimes intricate part of classic car Ownership that can be both foreign and familiar at the same time. This foreign topic is the reason I am deviating from our "Cars in the Yard" series today.

I am referring to the moment as a caretaker when you realize it's time for your car to continue its journey. Finding a new caretaker isn't always a simple process however getting your car in front of the appropriate audience is a major factor that yields positive results.

For this reason we offer our vehicle listing service. We offer a basic, standard, and premium package, each with a one-time fee, to list your vehicle for sale on our site. Interested buyers contact us, and we put buyers directly in contact with sellers. There are no commission fees, only the initial listing fee.

The W123 coupe (as seen below) is one of my favorites of the W123 chassis lineup and this example was certainly no exception. The time came for it to continue its journey and we were honored to use the international attention we have from vendors, service shops, and our client base to help facilitate this aspect of Ownership. This car is no longer for sale, as it has already been purchased.


Looking for your next Benz?
Click here to see the cars we have listed on our site. Most have already found their new owners.

Looking for a new caretaker for your Benz?
You can click here to learn more about our vehicle listing service and see if it's a good fit for your needs.
The reality is, that regardless of their age, cars want to be driven. It's what they were designed to do, and it keeps them in a healthy state. Be a caretaker, ensure they are driven, and when you no longer can, allow their journey to continue.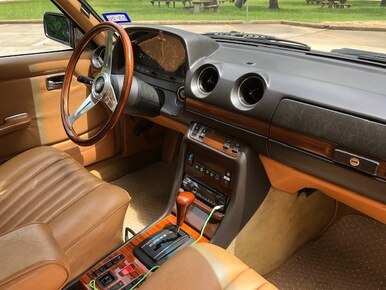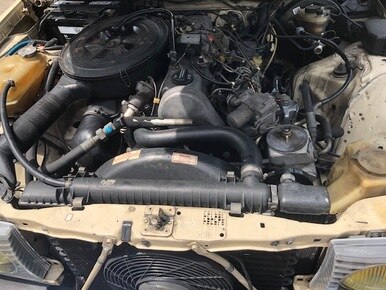 Thanks for reading!